pdfFiller is not affiliated with any government organization
Canada IMM 5707 E 2012 free printable template
Show details
Hide details
Citizenship and Immigration Canada PROTECTED WHEN COMPLETED B Citoyennet et Immigration Canada PAGE 1 OF 2 FAMILY INFORMATION Complete ALL names in English and in your native language (for example,
Get, Create, Make and Sign
Get Form

eSign

Fax

Email

Add Annotation

Share
This is how it works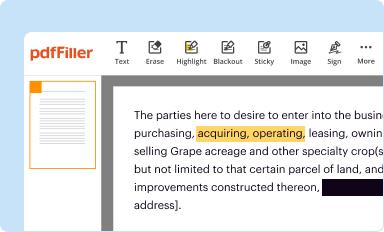 Edit your cic gc form online
Type text, complete fillable fields, insert images, highlight or blackout data for discretion, add comments, and more.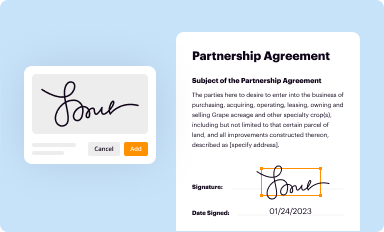 Add your legally-binding signature
Draw or type your signature, upload a signature image, or capture it with your digital camera.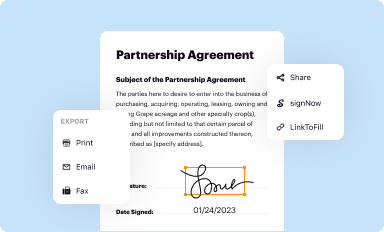 Share your form instantly
Email, fax, or share your cic gc form via URL. You can also download, print, or export forms to your preferred cloud storage service.
How to edit - cic gc online
Follow the steps below to benefit from the PDF editor's expertise:
1
Log in to your account. Click Start Free Trial and register a profile if you don't have one.
2
Upload a file. Select Add New on your Dashboard and upload a file from your device or import it from the cloud, online, or internal mail. Then click Edit.
3
Edit - cic gc. Rearrange and rotate pages, add new and changed texts, add new objects, and use other useful tools. When you're done, click Done. You can use the Documents tab to merge, split, lock, or unlock your files.
4
Get your file. Select your file from the documents list and pick your export method. You may save it as a PDF, email it, or upload it to the cloud.
pdfFiller makes working with documents easier than you could ever imagine. Register for an account and see for yourself!
People Also Ask about cic gc
What forms are needed to renew PR card?
Is 4.1 address history inside and outside Canada required?
How can I download IMM5257 form?
Not the form you were looking for?
Section B Date of Birth (mm/dd/YYY) Section C Parent Status Section D Citizenship / Immigration Status Section E Health Insurance Number Section F Work Authorization If you are over 18 years of age: TYPE OR PRINT IN BLACK INK. Section A Nationality (in your native language) or Alien (in the English language) Section B Country of Citizenship or Alien Status Section C Language You speak Section D Gender Section E Spouse Country of Citizenship/Alien Status Section F Other Information (Included if applicable) (If applicable) TYPE OR PRINT IN BLACK INK. SECTION A Nationality (in your native language) or Alien (in the English language) Section B Country of Citizenship or Alien Status Section C Language You speak Section D Citizenship / Immigration Status Section E Health Insurance Number Section F Work Authorization Section G Visa Section H Citizenship / Immigration Status Section I Alien Status (In your native language) Section J Naturalization / Immigration Status Section L Citizenship / Immigration Status Section M Citizen Status Section N Permanent Residence / Temporary Residence OR Refugee / Ashlee Status Section O Employment Authorization Number Section P Bank Account Number Section Q Employment / Financial / Pensions Number Section R Citizenship / Immigration Status Section S Employment Authorization Card Number Section T Tax ID Number SECTION 1. Section S/T/E, R, E and L are required only if you are over 18 years of age. Section J, V, O, K, and R are not required if you are under 18 years of age. SECTION 2. Please make a copy of your complete application form and include the scanned copy of it. The form MUST BE COMPLETED WITHIN ONE WORKING DAY of the date of mailing of the application. CITIZENSHIP / IMMIGRATION STATUS SECTION A Citizenship / Immigration Status Section B Citizenship/Immigration Status Section C Citizenship / Immigration Status Section D Citizenship / Immigration Status Section E Citizenship / Immigration Status Section F Citizenship/Immigration Status Section G Citizenship/Immigration Status Section H Citizenship / Immigration Status SECTION 1. Type or print in BLACK in ink. If your original documents were not delivered within 90 days of your filing date, you must apply for a new application. If you intend to apply to remain in Canada and are granted permanent residence, you must apply to be permanent residents within 10 years from your most recent application for permanent residence.
FAQ
What is cic gc?

CIC GC stands for Citizenship and Immigration Canada - Global Case Management System. It is an online platform used by the Government of Canada to process and manage immigration applications and related documents. The system enables applicants to submit their immigration applications, check the status of their applications, provide additional documents, communicate with immigration officers, and receive notifications regarding their application process. CIC GC helps streamline the immigration process and ensure efficient processing of applications.

Who is required to file cic gc?

CIC GC stands for Canadian Immigration Consultant General Certificate. This certificate is required for individuals who wish to provide immigration consulting services to clients in Canada. Therefore, individuals who want to work as immigration consultants in Canada are required to file for and obtain the CIC GC.

How to fill out cic gc?

To fill out a CIC GC (Canadian Immigration Council General Application), follow these steps: 1. Access the CIC GC form: Visit the Immigration, Refugees and Citizenship Canada (IRCC) official website and download the CIC GC form. Ensure you have the most recent version. 2. Gather the required documents: Before beginning the form, collect all the necessary supporting documents mentioned in the application checklist. This may include passports, birth certificates, educational documents, and employment records. 3. Understand the instructions: Familiarize yourself with the instructions provided with the form. Pay attention to any specific guidelines or requirements. Read the instructions thoroughly to avoid errors or omissions. 4. Provide personal information: Fill out the personal information section of the form accurately. This includes your full name, date of birth, gender, contact information, marital status, and passport information. 5. Provide immigration details: Answer questions related to your immigration history. This may include any previous applications to Canada, travel history, and previous visits or stays in the country. 6. Fill out employment and education details: Provide information about your education and any work experience. Include details about your current and previous employment, such as job titles, dates of employment, and job duties. 7. Answer background information questions: Answer all questions regarding your background, such as criminal history, security-related issues, and medical conditions. Be honest and mention any relevant information as required. 8. Declarations and signatures: Read the declaration section carefully and sign where indicated. Ensure you understand the implications and consequences of the information you provide. 9. Pay attention to the checklists: Review the checklists provided to ensure you have included all the necessary documents and have not missed any sections or questions. 10. Review and double-check: Go through the filled form again to ensure all the information is accurate and complete. Avoid any spelling mistakes or discrepancies. 11. Submit the form: Once you are satisfied with the information provided, submit the filled CIC GC form, along with the required supporting documents, using the designated method mentioned on the IRCC website. Make sure to keep a copy of the filled form and supporting documents for your records. It is essential to provide accurate and complete information to avoid delays or complications in the processing of your application.

What is the purpose of cic gc?

The purpose of Canada's CIC GC (Citizenship and Immigration Canada - Gouvernement du Canada) is to manage and facilitate immigration, citizenship, and refugee matters in the country. Its primary objectives include: 1. Facilitating the arrival and integration of immigrants and refugees into Canadian society. 2. Administering the Canadian citizenship process and supporting new citizens. 3. Promoting the benefits and responsibilities of Canadian citizenship. 4. Protecting Canada's security and controlling the entry of people who pose a risk to the country. 5. Enhancing Canada's economic, social, and cultural development through immigration.

What information must be reported on cic gc?

On the Canadian Immigration and Citizenship (CIC) website, various information needs to be reported depending on the specific situation or application. Here is a general overview of the information typically required: 1. Personal Information: Full name, date of birth, gender, marital status, contact information, and passport details. 2. Immigration History: Details of previous visits to Canada, previous immigration or visa application information, and any previous refusals or removals from Canada. 3. Purpose of Visit: Reason for traveling to Canada, whether it is for tourism, work, study, or other purposes. This includes details of the intended duration of stay, intended location, and any relevant supporting documents like employment contracts or university acceptance letters. 4. Family Information: Details about immediate family members including spouse/partner and dependent children, such as their names, dates of birth, and current immigration status (if applicable). 5. Education and Work History: Educational qualifications, work experience, and any professional licenses or certifications earned. 6. Financial Information: Details of financial capacity to support oneself during the stay in Canada, including bank statements, income tax documents, employment letters, or sponsorship forms (if applicable). 7. Medical History: Information regarding any medical conditions, disabilities, or previous hospitalizations that could affect the applicant's admissibility to Canada. 8. Criminal History: Information about any criminal offenses, convictions, or pending criminal charges, including traffic offenses. 9. Travel History: Details of previous international travel, including countries visited, dates, and reasons for travel. 10. Intent to Return: A declaration of whether the person intends to return to their home country after the proposed stay in Canada. It's important to note that this is a general overview, and specific requirements may vary depending on the type of application being submitted, such as visitor visa, study permit, work permit, or permanent residency. Additionally, additional information or documents may be requested during the application process. It is advisable to consult the CIC website or seek the guidance of an immigration professional to ensure all necessary information is provided.

What is the penalty for the late filing of cic gc?

The penalty for late filing of a CIC GC (Canadian Immigration Consultant's General Certificate) can vary depending on the specific circumstances and the regulations set by the governing body. It is important to consult the regulatory authority or licensing body that oversees immigration consultants in Canada for accurate and up-to-date information on penalties for late filing.

How can I send - cic gc for eSignature?

Once your - cic gc is complete, you can securely share it with recipients and gather eSignatures with pdfFiller in just a few clicks. You may transmit a PDF by email, text message, fax, USPS mail, or online notarization directly from your account. Make an account right now and give it a go.

Can I edit - cic gc on an Android device?

You can make any changes to PDF files, like - cic gc, with the help of the pdfFiller Android app. Edit, sign, and send documents right from your phone or tablet. You can use the app to make document management easier wherever you are.

How do I complete - cic gc on an Android device?

Complete - cic gc and other documents on your Android device with the pdfFiller app. The software allows you to modify information, eSign, annotate, and share files. You may view your papers from anywhere with an internet connection.